RED DAY for Keller Williams was this past Thursday, May 11th. For those of you who do not know what RED DAY is, Keller Williams offices all over the World come together and provide a service in their respective communities.
Our Agents here in New Braunfels elected to serve a large group of Moms in our community (most living in surrounding Assisted Living Homes). We helped move them from their bus to their tables at Oak Wood Baptist. There we served them their Mother's Day Lunch and joined them at their tables to learn about their lives and their families.
Following the luncheon, we visited Brookdale Senior Living (they were unable to make the luncheon). There we served Rootbeer Floats to 20+ of our beautiful Seniors. We also sat around, played cards and other games, but mostly we sat and talked. It was an amazing day, and one that will not be forgotten- particularly Miriam- she is late stage dementia, but we learned yodeling is something she does well and will be part of her communication to the end…
I have had the honor of participating in RED DAY every year since joining Keller Williams in 2007 and this was truly one of the most rewarding RED DAY events I've been to.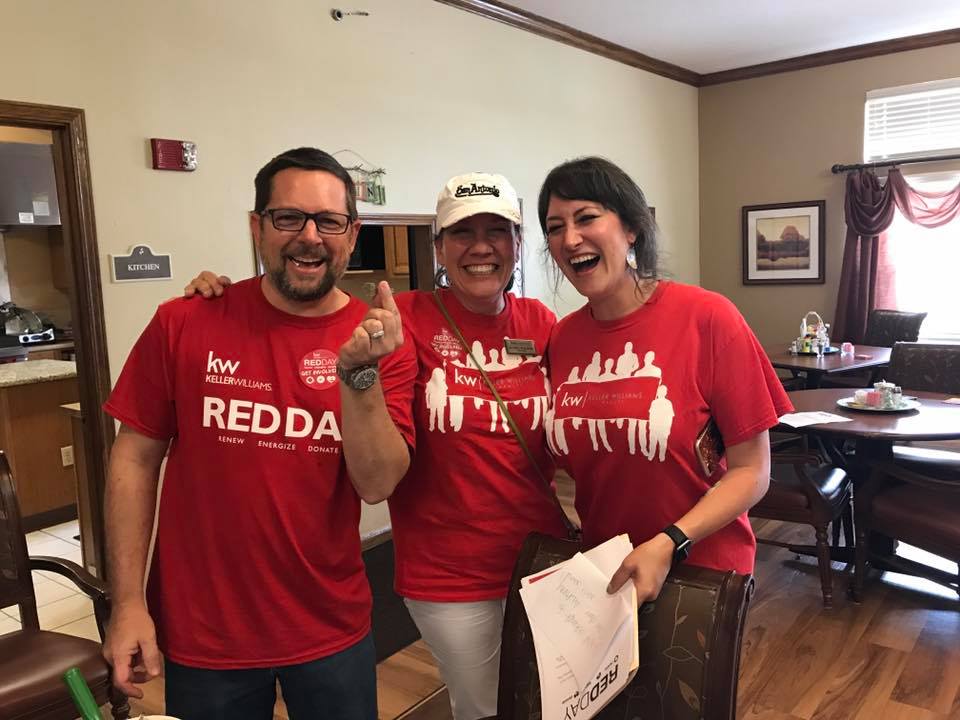 The Walker Group will continue paying tribute and support to our local Seniors. Please watch for more information relating to FESTIVAL of TREES coming soon!
Although this event occurs in early December, we begin preparing for it now. Watch our Facebook page for details coming soon!